We have had a problem this year y'all.  The dreaded carpenter bees have been at work around the farm.  My husband made a trap and I thought I would share it here with y'all.  Use any scrap 4 x 4 you have to make a carpenter bee trap for your home.  This is a simple project and it uses a mason jar y'all!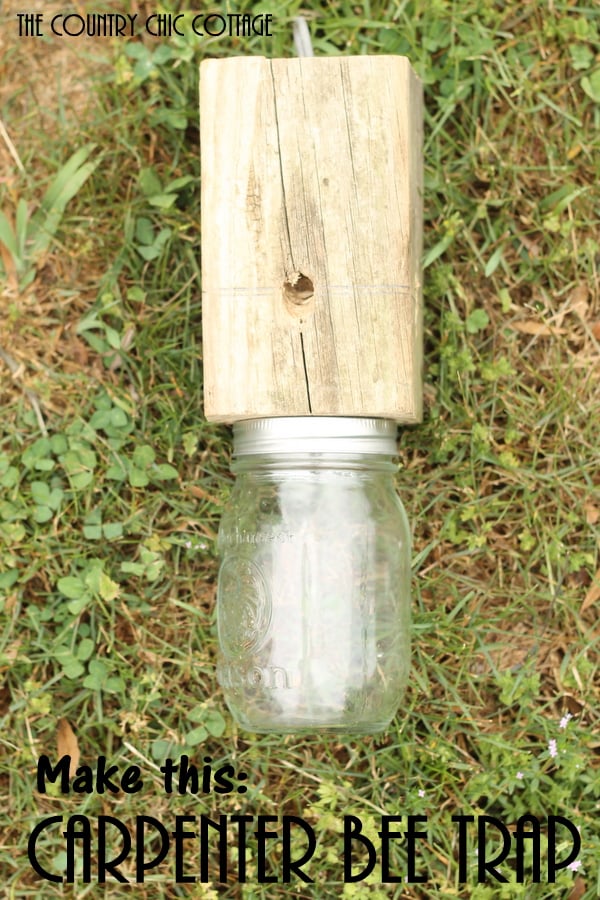 You can use a scrap 4 x 4 for this project or purchase a new one if you don't have any in your wood pile.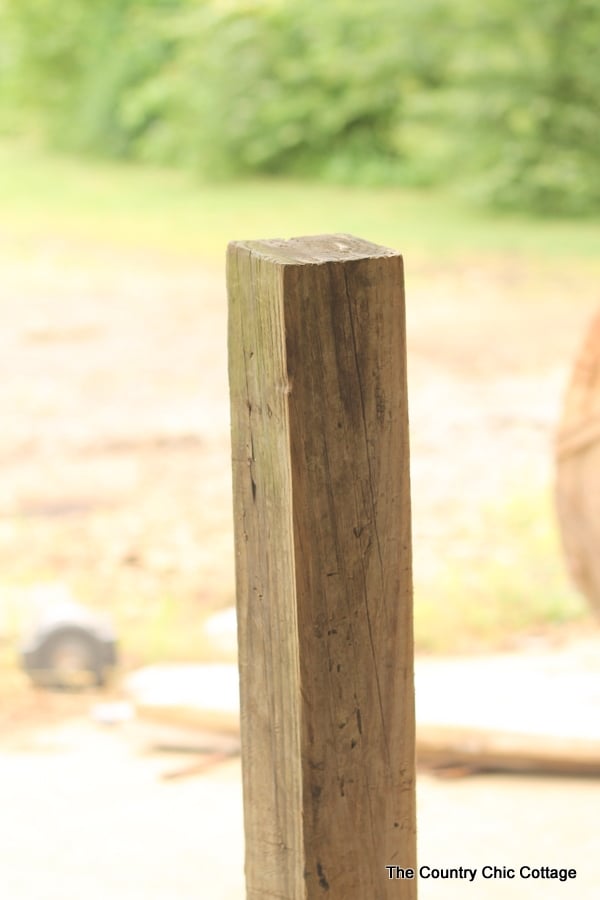 You will need to drill a hole in the center.  We used a 15/16″ drill bit.  You can use one that is 1 inch or a little under.  You need to drill your hole about 5 inches deep.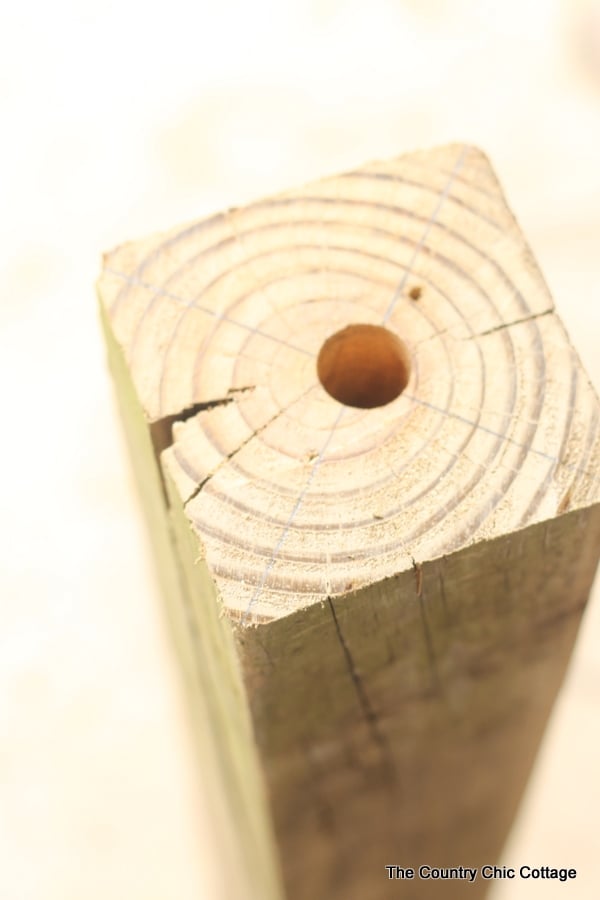 Mark up about 2 1/2 inches from the end and drill holes in the center of each side as shown below.  Keep your drill at about a 45 degree angle.  Drill until you reach the hole that you put in bottom.  Use about a 3/4 inch drill bit for this purpose.  Repeat in all four sides.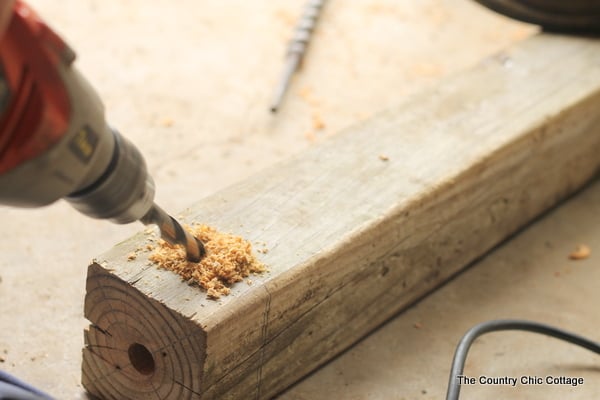 Cut off your 4 x 4 at around 7 inches long.  Add a hook to the top for hanging.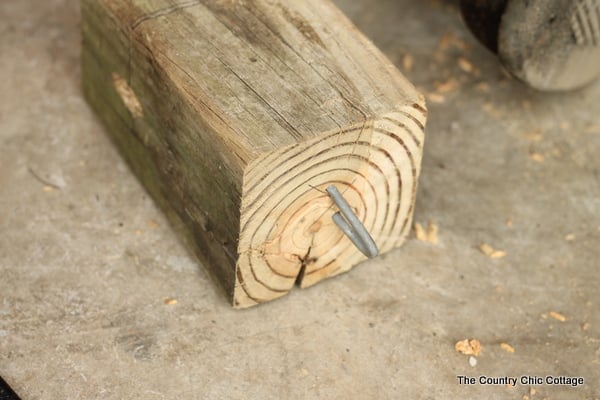 Add a larger hole to the center of your mason jar lid then screw it onto the bottom of your trap.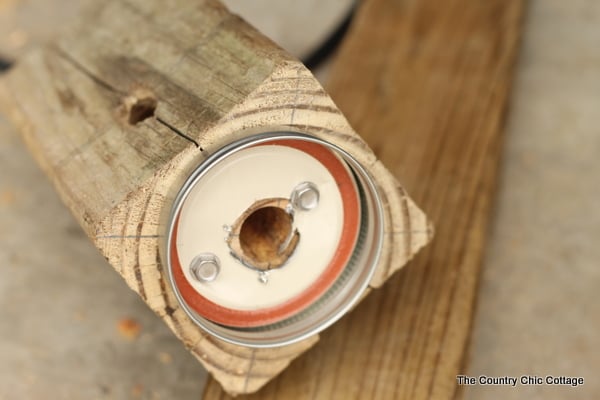 Screw the mason jar onto the bottom of the trap.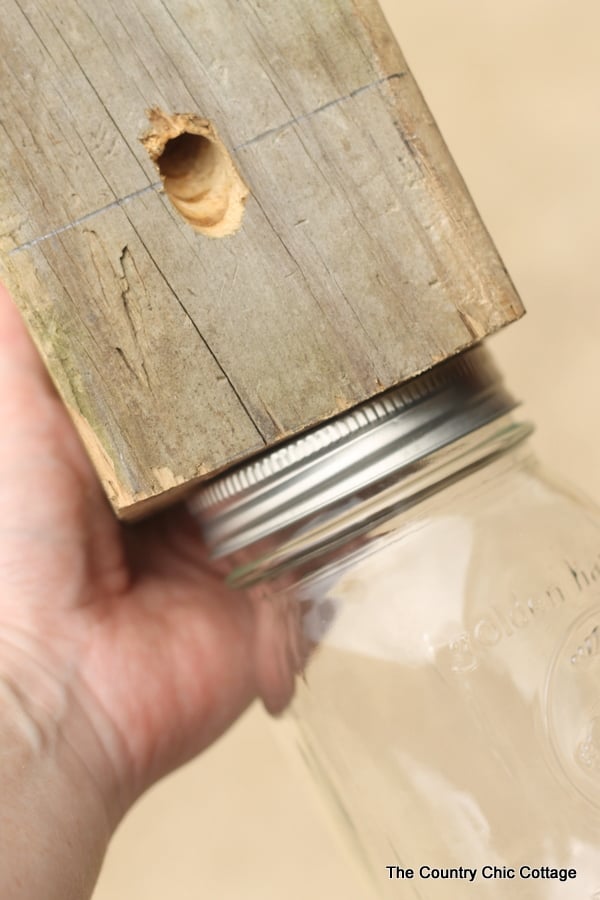 This one is ready to hang and catch those carpenter bees.  We gave ours a few weeks and I can definitely say it is working now!  Use these instructions to make a carpenter bee trap or two for around your home.