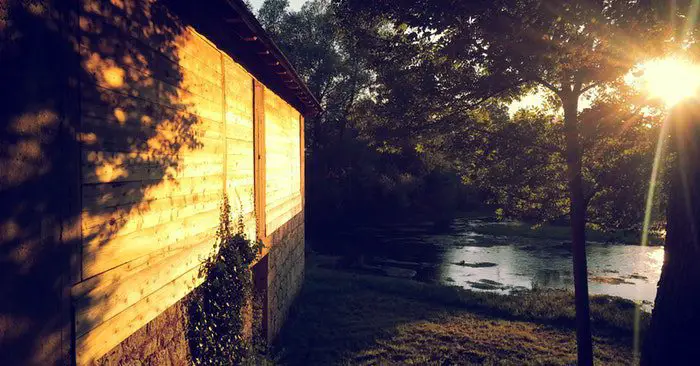 Building your own log cabin and starting to live off-grid can be a great way to start prepping.
For those who don't know, log cabins can be built for a surprisingly small sum of money (<$20,000) and can be hidden away making them an ideal home for preppers.
Cabins can be built from most timbers, providing it's not tapered, has a 12" diameter and is over 30FT in length. So, providing you have land… you can easily build your own log cabin. Thousands of preppers have built log cabin homes ready for when SHTF.
Of course, you are going to need some building plans to create your log cabin. Once you start the building and planning what are the other things to add to your cabin to make a prepper's dream cabin?
Dig a Root Cellar
You can really do a lot with the consistent temperatures of a root cellar. Food preservation and storage is paramount for prepping. You need to have food and you need food through the winter. You might not be able to run to a store when you get hungry.
Set Up a Serious Antenna 
Communications are going to be massive. There is no way to shake this. When you start building your cabin, you need to install a big antenna that will allow you to gather intel from all over. 
Massive Water Collection
Collect all of the water that you can. Set up a collection means that is as big as possible. You can never have, too much water. 
Blacksmithing Shed 
Manipulating metal is a great skill to possess. There is so much metal laying around on this planet it's astounding. You should know how to take full advantage of this resource.
Target Range
Whether you are shooting arrows or guns or both, you should set up a range that you can practice your skills.