Do you have dreams of living off the grid in a quaint little cabin?  If so, you might find yourself browsing through cabin pictures more often than you'd like to admit (or maybe that's just me).  There's just something undeniably appealing about getting back to basics,  residing in a cabin in the wilderness far from life as most of us know it.  For fellow cabin enthusiasts, here is a compilation of 20 gorgeous rustic cabins from around the world to whet your appetite.
1. The watermill cabin
This amazing cabin sits aside a Bosnian river and used to be a watermill.  The original mill owner's son converted it into this gorgeous living space. via Cabin Porn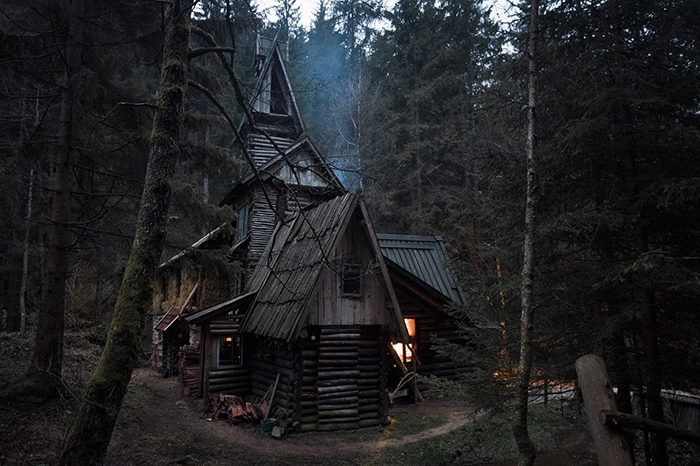 2. Finland cabins with living roofs
Picture perfect cabins with living roofs grace the island of Seurasaari in Finland.  via Bernie Gourley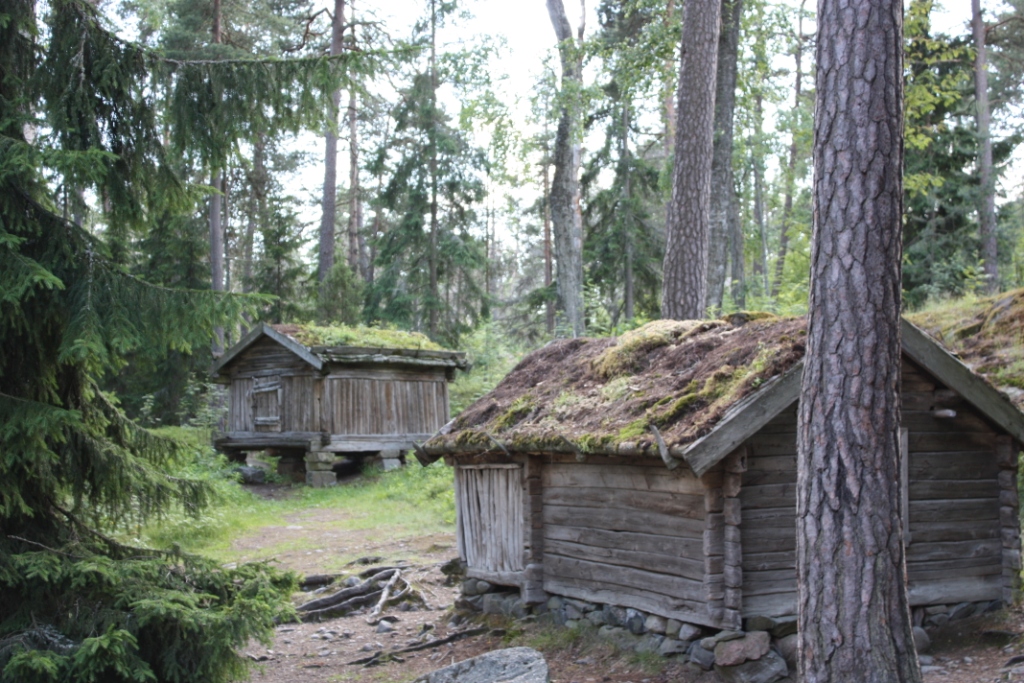 3. Scott Newkirk's off grid cabin
Yulan, New York interior designer Scott Newkirk designed this 300 square foot off grid cabin as a summer retreat.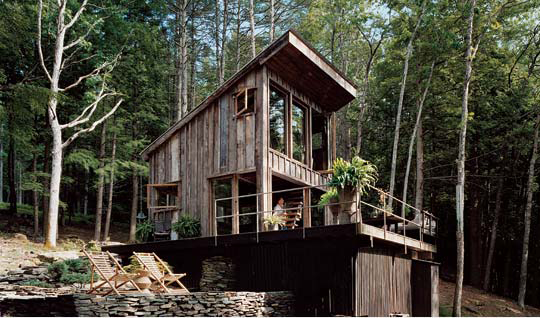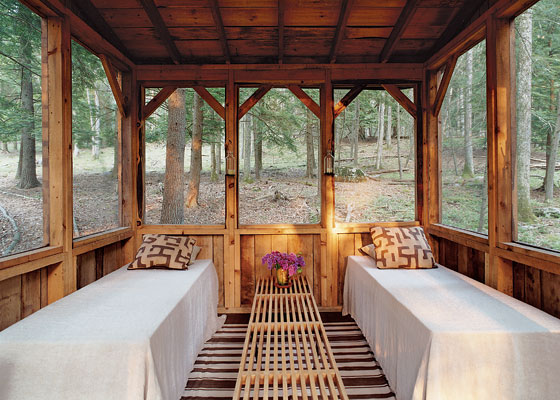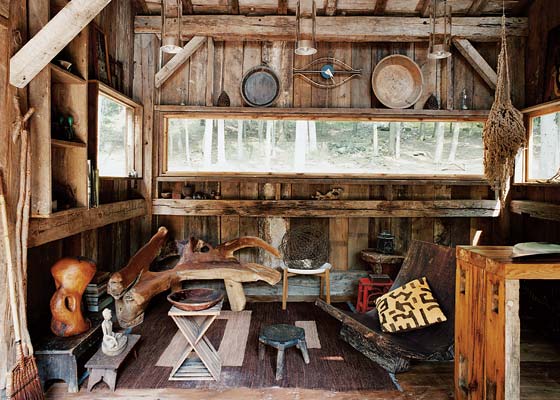 Images via New York Magazine
4.Off grid Carolina cabin
We wrote about this off grid Carolina cabin a few months ago. Built from reclaimed materials, its a beautiful small weekend getaway.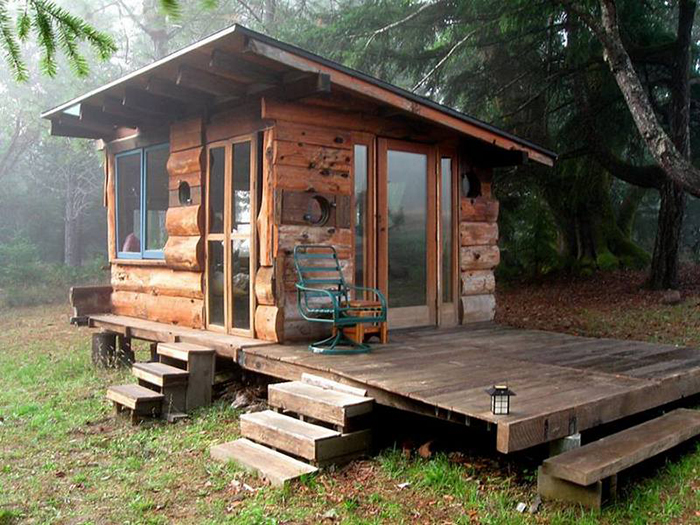 5. Treehouse cabins
La Cabane Perchee ("cabins perched") is a French company that designs, builds, and installs gorgeous rustic treehouses like this for clients around the world.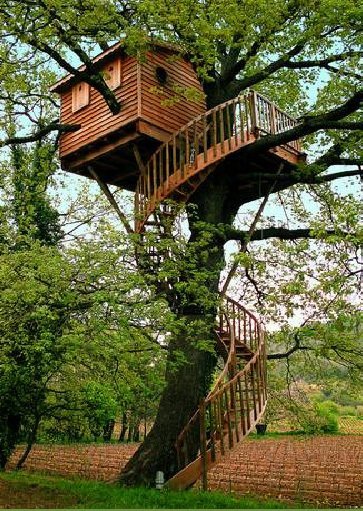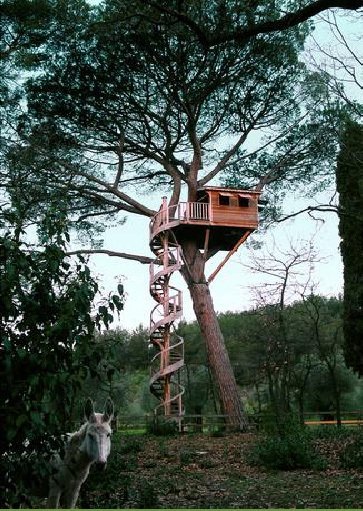 via Apartment Therapy
6. Barn-style cabin
For something a little more upscale, check out this amazing barn-style cabin built by RMT Architects.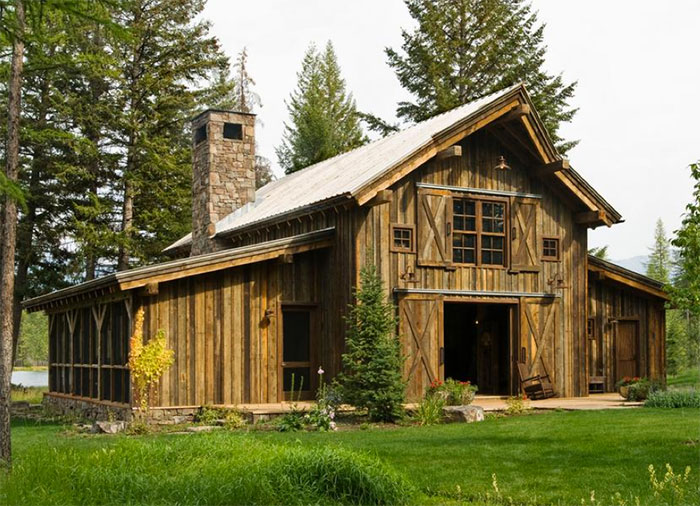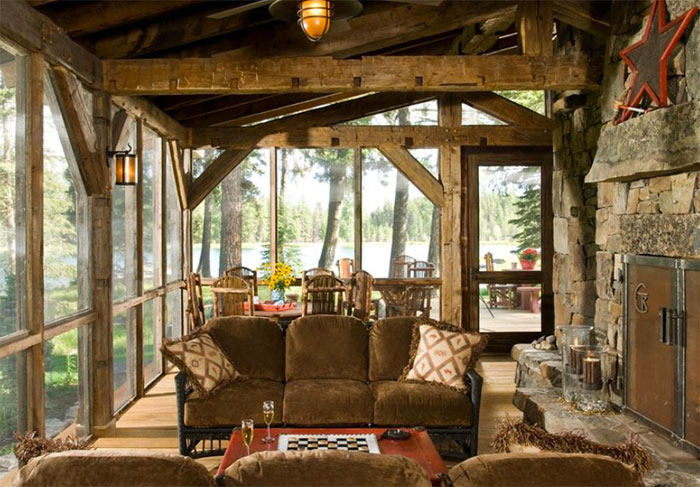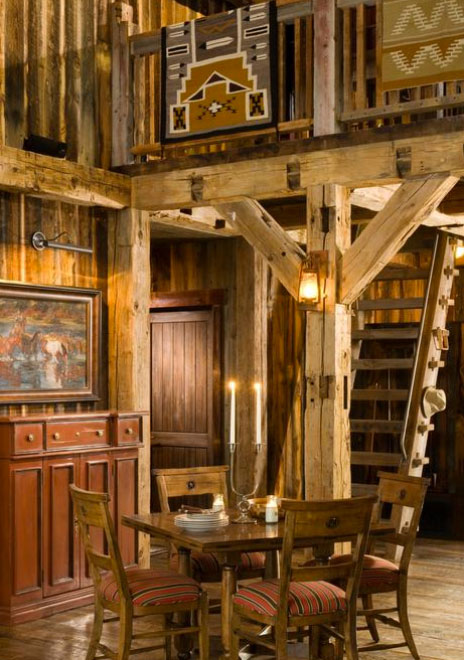 7. Bristol cottage
This adorable little cottage sits in the Blaise woods in Bristol.  The top picture shows how the cottage looks now with a green metal roof.  Below is how it looked before.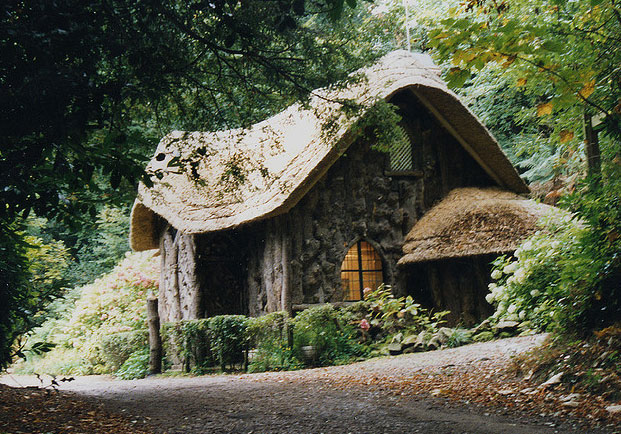 Images via crabchick on Flickr.
8. Cabin with wraparound porch
Charming cabin complete with beautiful landscaping.  via The Owner Builder Network
9. Orcas Island cabin
This beautiful little cabin by David Vandervort Architects sits nestled in the woods near the East Sound of Orcas Island in Washington.  It is 400 square feet of energy efficient luxury.
10. Vermont writer's retreat
Currently a rental in Vermont, this cozy little cabin was originally a writer's retreat.  via Airbnb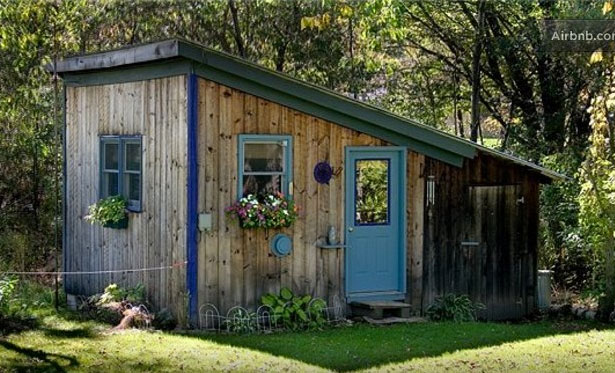 11. Czech A-frame cabin
A simple A-frame cabin in the Czech Republic. via Cabin Porn
12. Off grid Washington cabin
This little cabin in Point Roberts, Washington is complete with modern amenities in an off grid setting.  via Airbnb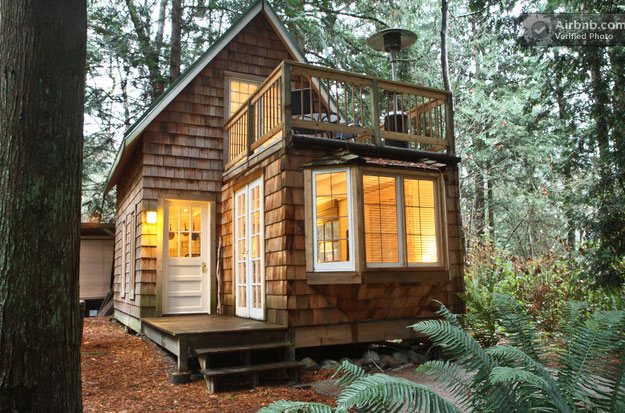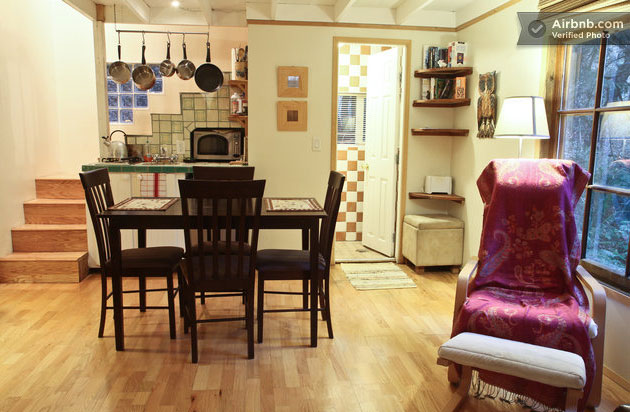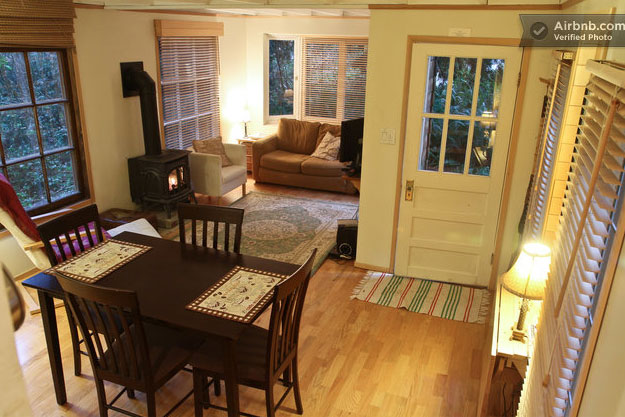 13. Colorado mill cabin
This amazing structure is an old mill near the ghost town of Crystal, Colorado.  Image via Blue City Photography.  The mill, built in 1892, is shown during is functioning days in the photo below.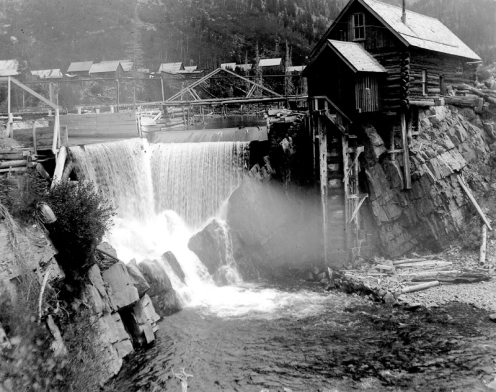 14. Washington abandoned cabin
Abandoned cabins like this one are a tourist attraction in Ashford, Washington.  via Ed Book
15. Cabin with turquoise door
A splash of color makes this rustic cabin even more charming than it already is.  via House of Turquoise
16. Luxury Montana cabin
Designed by Miller Architects, this amazingly beautiful cabin was built in Montana for a couple from Los Angeles.
17. Sheepherder's wagon
An old sheepherder's wagon is converted to a tiny cabin getaway.  via Tagnrocky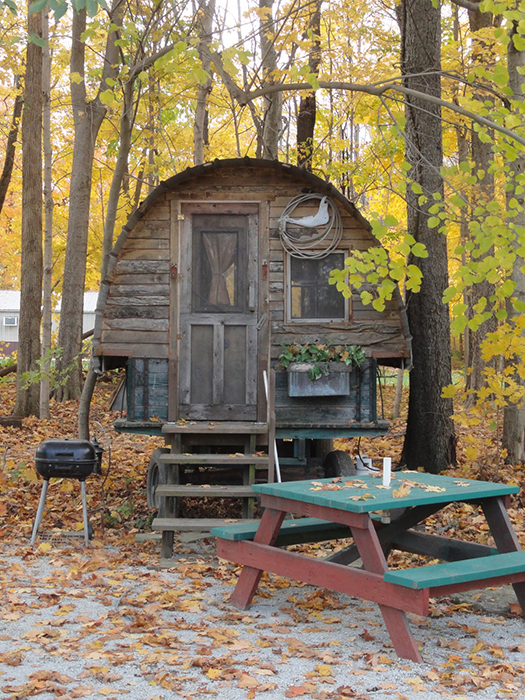 18. 1800s Georgia cabin
This 1800's cabin is one of four that sits on a property in Georgia.  They are furnished beautifully in their original style.  Images via Fern Creek Cottage
19. Off grid Tahoe cabin
This 196 square foot cabin in Tahoe, California is completely off the grid and self-sustainable.  via Apartment Therapy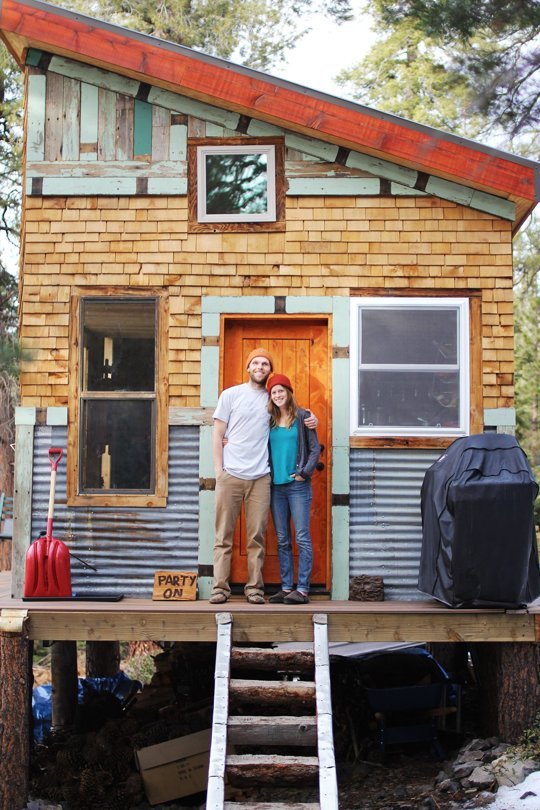 20. California off grid retreat
A gorgeous off-grid tiny retreat cabin in Topanga, California.via Mason St.Peter